Steuber-prospareparts.
Cheap spare parts for manroland
Sheet-fed offset presses
We stock well over 2,500 different items and have a total of more than 50,000 parts for your manroland press.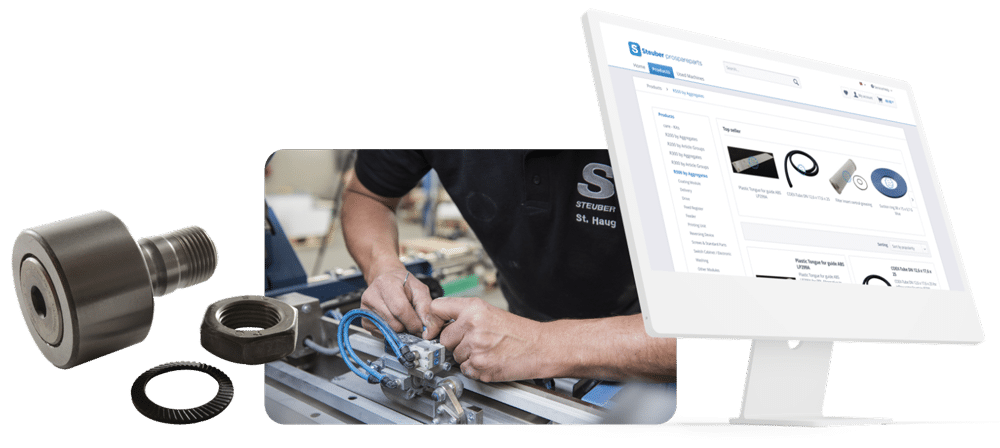 Over 50,000 immediately available spare and wear parts for your manroland sheetfed offset press guarantee operational reliability. 
Selected original equipment quality is a guarantee for the highest quality standards and reliable function.
From cam rollers and torsion bar springs to grippers, valves, suction rings and ink slides to complete assemblies, we stock around 80% of all parts for manroland sheetfed offset presses.
Based on our decades of experience, we have configured important wearing parts kits to suit and optimise costs.
With more than 90 years of experience in service and spare parts for manroland sheetfed presses, we know exactly how important it is to have a seamless supply of spare parts.