Diverse packaging solutions for the last step of production
Packaging creates added value. It protects the goods and appeals to customers emotionally. Whether bundled, banded, strapped or film-wrapped, we at Steuber have innovative machines and materials in our range for every requirement. Tailor-made security for your products.
Flowpack and film packaging
Hugo Beck is a leading manufacturer of horizontal flowpack, film packaging and print finishing machines. We have modular solutions from the manufacturer in our portfolio - from form fill and seal machines to shrink tunnels and conveyor systems. Customised and powerful.

Strapping machines from Mosca
With strapping technology, goods of all kinds can be bundled, sealed and secured. Our solutions include efficient strapping machines and high-quality strapping from Mosca. They complete the quality of your goods at the end of the production line. We offer semi-automatic as well as fully automatic strapping solutions.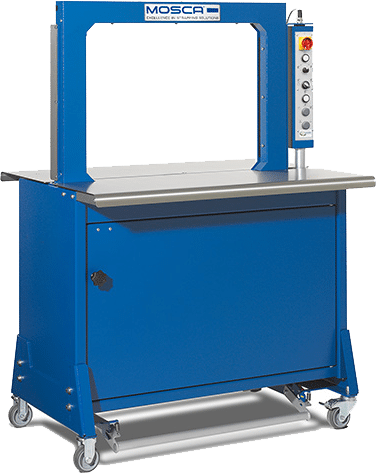 When packaging with film, high performance is the most important factor. Turntables, tape wrapping machines, angle sealing machines and carton sealers from Robopack stabilise loads quickly and reliably. On request, self-propelled robots can also perform a wide range of packaging tasks autonomously.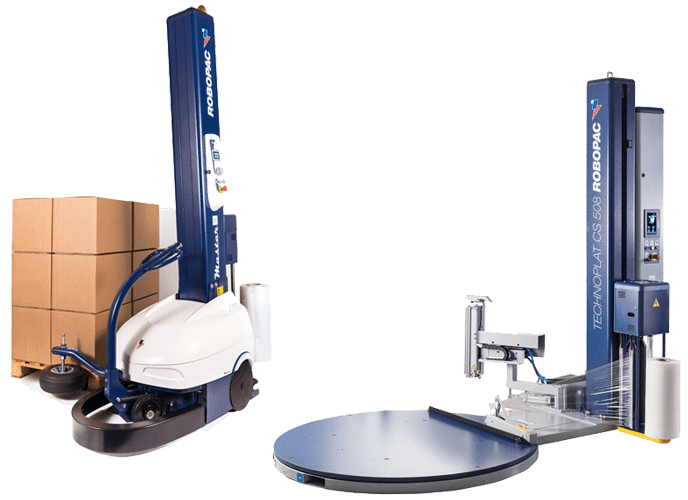 I would like specific advice - please contact me.