All processes of further processing

We bundle profound knowledge of printing and print finishing and understand the requirements of our customers. The Steuber team for the post-press sector consists of experienced bookbinders, printers and technicians. This know-how also pays off in the selection of suitable systems for your production.

The sale and maintenance of systems from renowned and long-standing partners, such as MBO, Herzog + Heymann, BaumannPerfecta and Wohlenberg bookbinding systems, Theisen & Bonitz, Hohner, Bograma, form the basis of our portfolio. 
Automation in print finishing
The topic of Industry 4.0 has arrived in the finishing sector. The offer ranges from machines and components, such as the baumannperfecta BASA system or the collaborative robot, the MBO CoBo, which significantly reduces the workload of your employees, to name just a few. Let our experts advise you on these exciting topics and find out how they can also automate your workflow.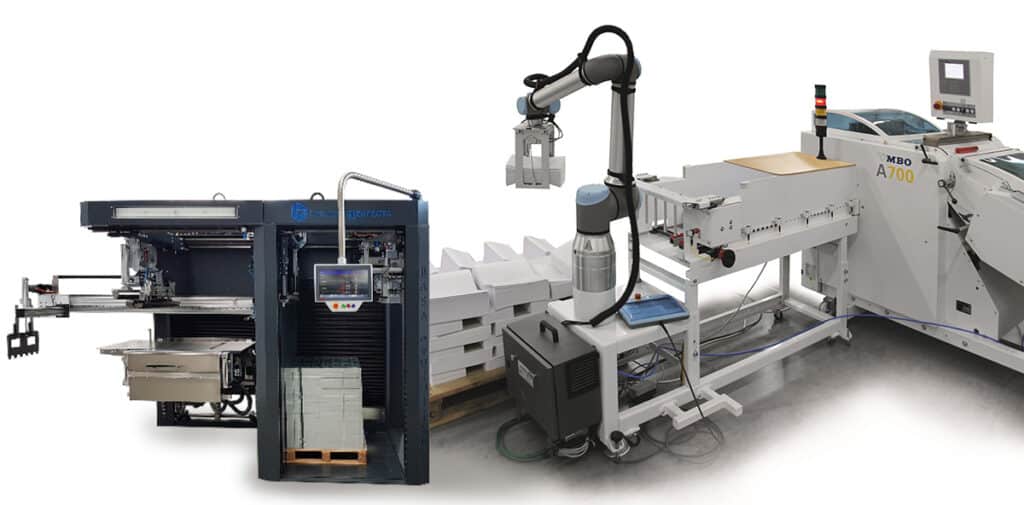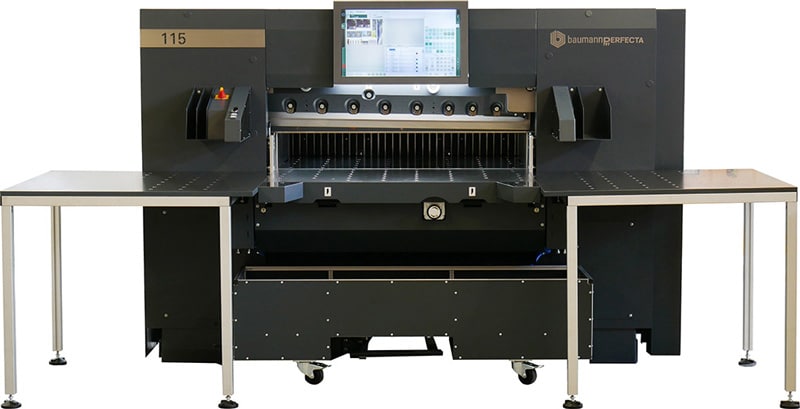 When it comes to cutting, system components from baumannperfecta are market leaders. They cover the complete spectrum of the cutting process:
Cutting
Shake & Press
Loading and unloading
Buffering & Conveying
Robot automation
Stack turning
System solutions
Folding, Mailing & Delivery
MBO high-performance folding machines, auxiliary units and delivery systems, small folding solutions from Herzog & Heymann, Palamides delivery systems, load reduction with the help of the MBO Cobo Stack - the MBO Finishing 4.0 collaborative robot with the Data Manager is indispensable for any operation that wants to reduce its downtimes and perform reliable recalculation.
Folding & delivery systems
Special folding machines,
Mailing and special solutions
Automatic
Display systems
Robot automation
Finishing 4.0 / MIS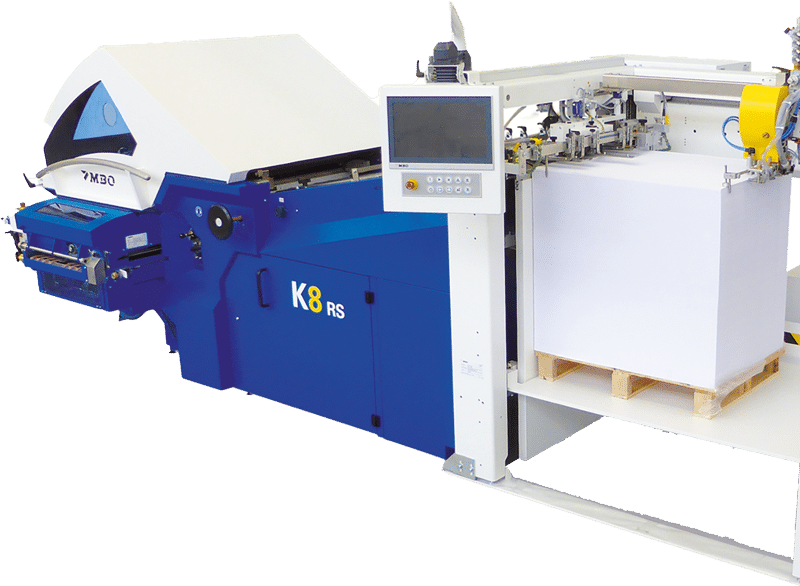 Flatbed collating and saddle stitching
Gathering machines of the latest generation can be used in many ways by printers and bookbinders. They adjust quickly and variably to the selected format, deliver high performance and are easy to operate. The machines from our partner manufacturer Theisen & Bonitz are based on decades of experience. Built for finishing professionals, they are in a class of their own.
Gathering (interlocking) and backstitching
Enormously fast and highly flexible - this is how stitchers must do the jobs of the future. That is why we rely on Hohner technology in the Steuber sales programme. From the single-head wire stitcher to the fully automatic high-performance saddle stitcher, you will find the right solution for every task. We project and install the machines and offer
Saddle stitcher
Wire staplers
Narrow stitching heads
Rotative collating (superimposing), adhesive binding and trimming on three sides
In the graphic arts industry, perfect binding is one of the most efficient and economical technologies. With the machines, it is not only a matter of high cycle rates. The decisive factor is the result on the product: a perfect, durable binding. 
Individuality ex works: Perfect Binders from Wohlenberg Bookbinding Systems offer a unique variety of applications. Modular solutions and extension options are an expression of modern machine construction. Together with you we will find the system which exactly meets your performance requirements.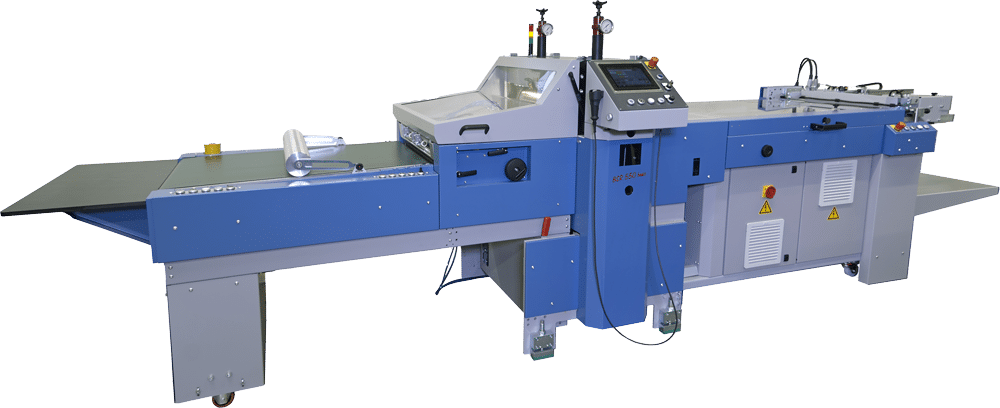 Punching, perforating, creasing, blind embossing, contour punching and stripping, cutting. 
Bograma - where precision is required, the punching machines from Switzerland are the right choice.
Rotary punching machines
Lifting punching machines
Additional aggregates (transfer & transition)
Feeder systems
Display systems



Paper Drills & Turning Stations
Our partner Dürselen offers all professional functions around the topic of economical paper drilling
Paper drilling
Turning station
Do you have questions about print finishing?
Our experts are ready.
I would like specific advice - please contact me.