Proven steel rule cutting, modern technology - the AeroDieCut - now at Steuber
The AeroDieCut flatbed die cutter offers many advantages for your production. Combine your tried-and-tested steel rule cutting with modern technology.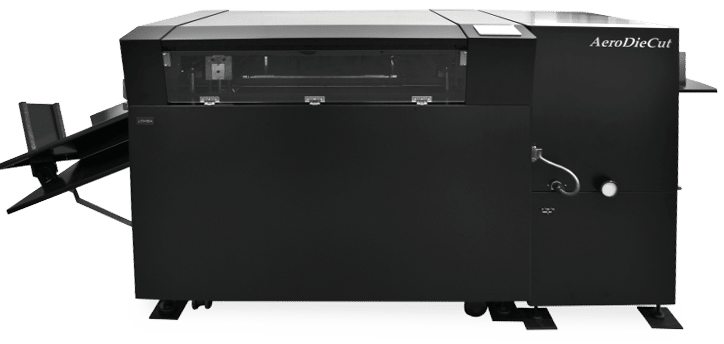 AeroDieCut flatbed die cutter. The "platen" for your digital prints.
Your customers need personalised die-cuts faster and in perfect quality. Whether for free-form cards, folding boxes or stickers, the AeroDieCut offers the solution. Easier to use than traditional flatbed die-cutters and more productive than cutting plotters and lasers. The AeroDieCut produces complex cuts, creases and perforations in a single pass.
Safe, intuitive, compact.
Punching machines used to be big and heavy and built to last, but they required specialised user knowledge and were fundamentally "dangerous" to use. The AeroDieCut was developed to be operated by virtually anyone, anywhere. The focus is on operator safety and minimising mechanical adjustments.
Proven punching tools
The AeroDieCut uses traditional steel rule cutting tools because they are inexpensive and easy to obtain, while maintaining perfect cutting and creasing quality. The AeroDieCut combines modern technology with the tried and tested.
Unleash the potential of your digital printing.
Your digital printing machines are getting better and better, but even the best print is nothing without the right, modern print finishing.
The possibilities are endless, the AeroDieCut helps you to realise your creativity.
reality and lets your business grow.
Feed unit
The patented "Tri-Suction Feeder" ensures perfect paper feed. Equipped with ultrasonic double sheet control, paper run control, print mark detection to compensate for print fluctuations.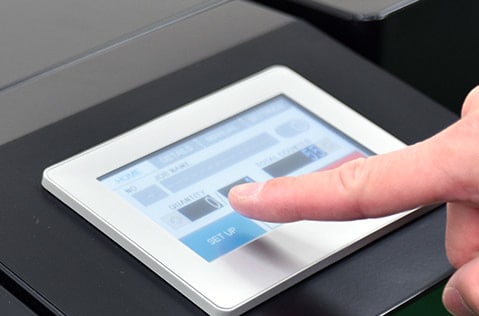 Touchscreen control
The colour 4.3" touchscreen facilitates individual settings. Jobs can be saved.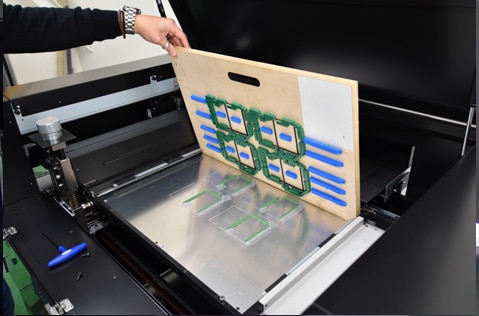 Pressing unit
The press unit uses the patented "Moving Press Rollers" system to punch the paper. The AeroDieCut is significantly quieter and more efficient than conventional punching machines.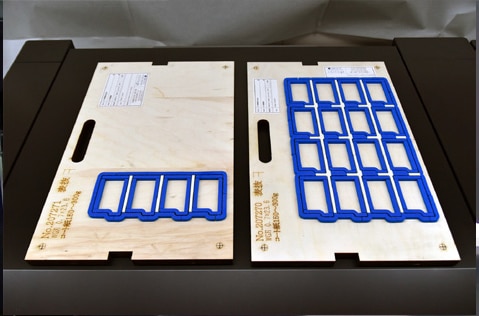 Multiple punching
AeroDieCut uses the "step repeat function" for multiple punching with e.g. A4 platen tools on A3 sheets.
Optional: Adapter for crucible moulds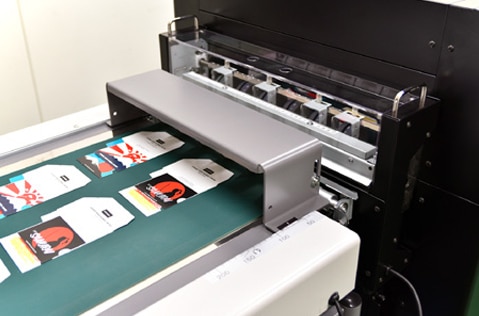 Optional delivery and stripping unit
The optional stripping unit separates the blanks from the rest that is deflected into the waste (depending on the cutting die). The optional delivery belt ensures efficient delivery of the blanks.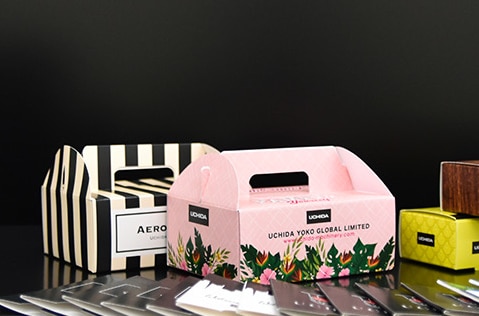 Versatile applications
The AeroDieCut punches, creases and perforates in a single operation. It transforms your prints into a variety of products such as cards, tags, boxes, envelopes, stickers and much more.
Technical data

Type: Automatic flatbed die cutter
Processing: Cutting, creasing and perforating at the same time
Max. Paper format: 297 (W) x 420 (L) - 365(W) x 515 (L) mm
Max. Panel format: 310 (W) x 485 (L) mm
Paper thickness: 120 - 400 g, depending on paper
Cutting die format: 350 x 550 mm
Base plate thickness: 18 mm
Tool thickness: 23.3 - 23.8 mm
Operation: 4.3" colour touchscreen
Job memory: 100
Feed type: Suction air "Tri-Suction" (patented) Side blower Diagonal adjustment Side alignment Ultrasonic double sheet control Cut mark detection
Plant capacity: 100 mm
Max. Speed: 1,000 sheets/h
Dimensions: 270 (W) x 107 (D) x 110 (H) cm
Weight: 410 kg
Connection: 240 V, 50/60 Hz
Power consumption: 400 W (230 V)
Options and accessories
Tool rack: Rack for punching tools and counter pressure plates - Incl.
Stripping unit: The stripping unit is hooked onto the delivery. Depending on the layout, it may not be possible to work with the stripping unit - option
Delivery belt: 750 mm long delivery belt. Punched sheets are neatly laid out - option
Counter pressure plate (stainless steel): 3 pcs/set, hard material/long service life/difficult to adjust, for high print runs. For professional users - consumables
Counter pressure plate (aluminium): 3 pcs/set, softer material/shorter service life easy to adjust, smaller runs - consumables
Are you interested in the AeroDieCut? We will answer all your questions.