Steuber care.
Tailor-made service for your machinery

With Steuber care we offer you classic services and smart remote maintenance concepts for your printing, finishing and packaging machines.
Ensure the availability of your systems with our all-round support: from repair, via the technical hotline, maintenance, UVV and overhaul of your machines, including spare parts supply, right through to upgrades. 

We support you with machine relocations in the company up to the complete relocation of your printing plant with the associated project management.

We are a service and support partner of Koenig & Bauer, MBO, baumannperfecta, Wohlenberg and all manufacturers in our product portfolio in NRW and look after more than 1,800 manroland sheetfed offset printing units in Germany (roof) and Benelux - in terms of service and spare parts supply.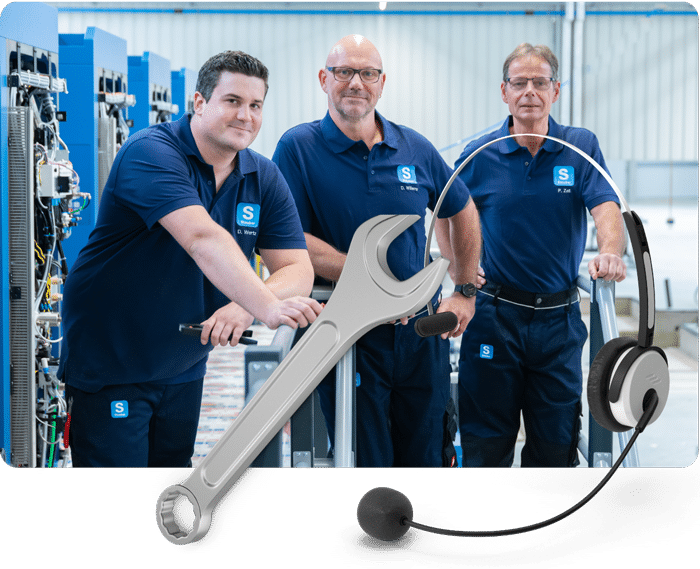 Service hotline for printing and finishing
Our hotline is at your disposal
Monday - Friday 7:00 - 22:00
and Saturdays from 7:00 a.m. - 1:00 p.m.
available
24/7 remote maintenance for Koenig & Bauer printing presses
Phone: +49 (0) 351 / 8 33 - 26 86
Steuber care service packages.
Machines in top form - costs in line
Good service is elementary for long-term machine availability. To keep the costs calculable for you, we have developed three individual service packages. 
The economy, business and professional modules each offer an annual inspection and a safety check as a basis. 
Based on this, you can choose between further services, such as maintenance or free parts delivery.
The basis
The care economy package ensures the functionality and maintenance of your machine.
We give you information about the condition of your machine, inform you about worn parts and small weaknesses that can lead to big problems, all according to the manufacturer's specifications.
In addition, protection and emergency stop functions are checked during the safety check.
After checking all inspection steps, you will receive the inspection report from us and a recommendation of the modules to be overhauled or replaced.
The foundation + maintenance
For high availability, performance and print quality, your press requires professional annual maintenance in accordance with the maintenance plan. Based on this plan, the machine and the aggregates are professionally maintained. The major annual maintenance with adjustment and control of the individual modules / assemblies is only required annually with high machine use in a 3 - 4 - shift operation.

With low and medium machine use, it only occurs every two to three years. In between, minor maintenance is sufficient. It includes checking the most important lubrication points, maintenance of the peripherals, the motors and the fan.


The foundation + maintenance + spare parts
Through inspection, safety check and maintenance, supported by remote maintenance, you have fulfilled important prerequisites to maintain the performance of your machine.

As a care professional customer, you benefit from an extended on-call and diagnostic service.

Free delivery of parts and services, under warranty conditions of the respective manufacturers.
Excluded from this are:
Damage for which the customer is responsible (operating errors)
Machinery breakdown (the customer confirms that he has taken out adequate machinery breakdown insurance at his own expense).
Consumables e.g. blankets, wire, according to list
Wear parts, e.g. rollers, front marks, belts, toothed belts, according to list

Prerequisite:
The machine is serviced and maintained by the customer in accordance with the maintenance instructions which can be found in the maintenance schedule.
Overview of service modules
I am interested in the care maintenance packages - get in touch with us
Steuber care Menpower
Calculate technician deployments in a manageable way
care MenPower packages work like a voucher card. Book your technician contingent according to your needs and in a calculable way.

Not registered yet?
Contact our service staff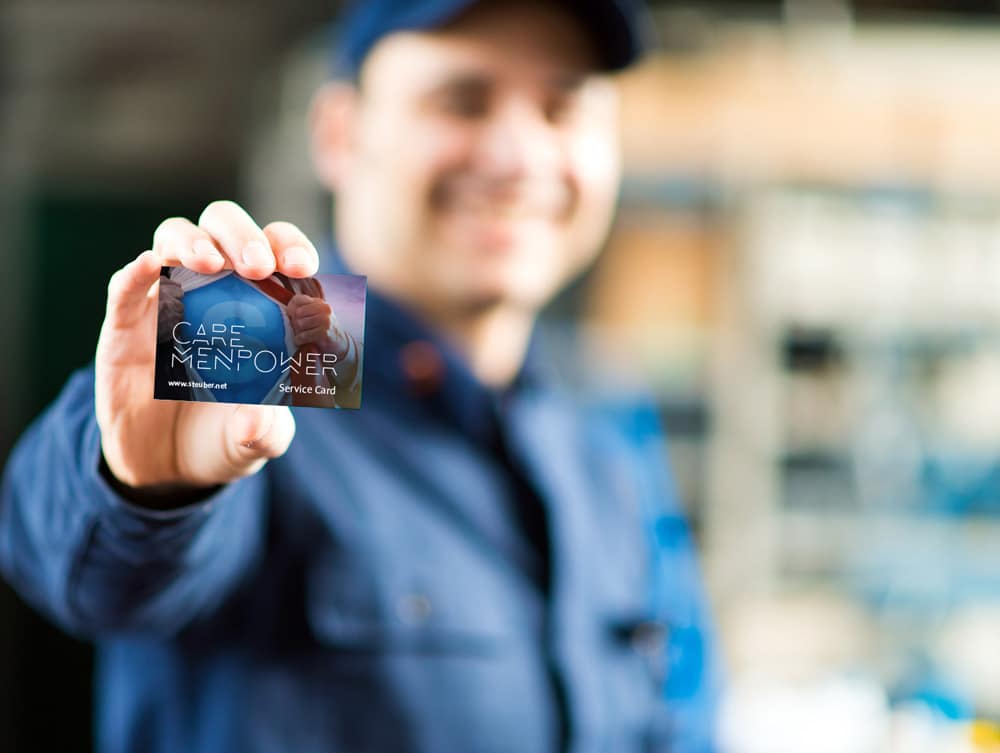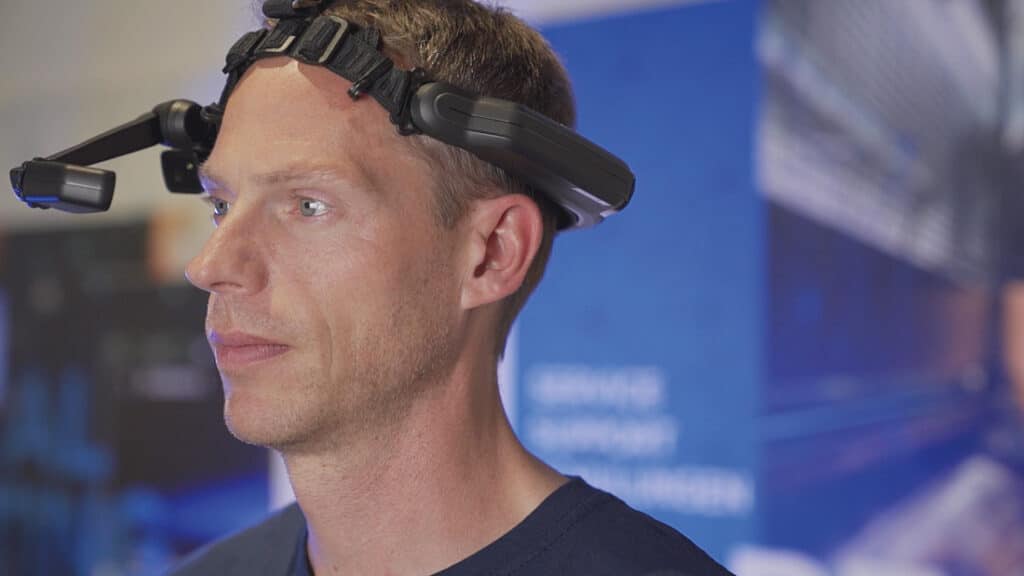 Steuber care live view New ways of remote diagnosis at Steuber - fault detection via data glasses
With Steuber care live view, we bring the virtual technician to you.
With the latest care package, Steuber care live view Remote Support, you have the option of avoiding on-site technician intervention and minimising downtime.
The heart of the new service offer is the data glasses of our technology partner RISE Technologies.
Customers receive the data glasses for rent from us as well as - of course - full support with the integration of the data glasses into your company network. Once these foundations have been laid, you have already connected to our remote support. Now nothing stands in the way of the first service session, now you are "our eye".

Remote diagnosis via data glasses enables the operating personnel, in cooperation with the Steuber team, to analyse electrical or mechanical problems and initiate the necessary measures - all without the need for on-site technicians.
Regardless of whether printing, print finishing or packaging machines are involved - the service via care live view is not specifically tied to a manufacturer.
Contact us, our service team will answer all your questions about remote maintenance.
Contact now