Steuber.
For 100 years.
In the future.
Steuber is a recognised partner of the print and media industry. Now in its third generation, the Mönchengladbach-based systems house offers customised solutions for digital prepress, sheetfed offset, web offset, digital printing and the entire range of print finishing and packaging. 
The core of the Steuber portfolio consists of machines, plants and process engineering system components from renowned manufacturers. In the area of materials, the company also sells components from its own research and production.
Steuber customers benefit from comprehensive support services, intelligent concepts and high-quality products. Comprehensive service is part of the company's self-image. Steuber supplies printing companies throughout Germany with consumables and spare parts. The well-trained, highly qualified team of technicians ensures high maintenance and repair quality.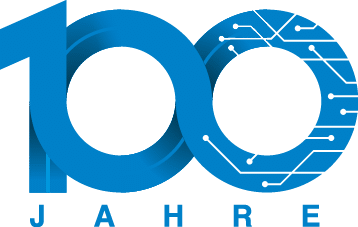 2022 - Steuber turns 100.
In the midst of eventful times, Steuber celebrates its 100th anniversary with a big staff party.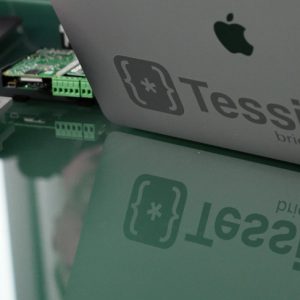 2021 Tessitura
In 2021, Steuber founded Tessitura GmbH with his partners and enables his customers to extensively digitalise their workflow.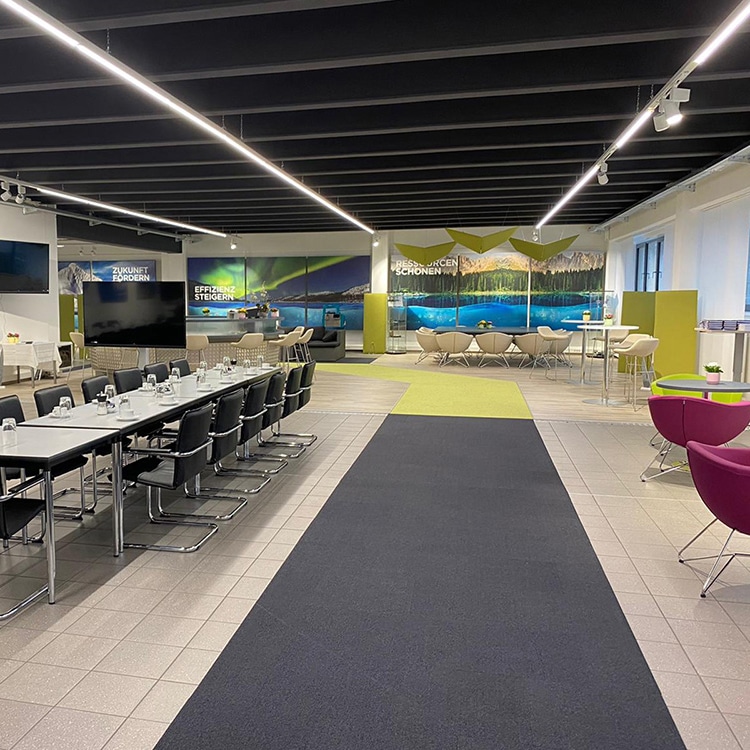 2020 Showroom
Our showroom has been completely redesigned and offers unprecedented possibilities for presentations and meetings.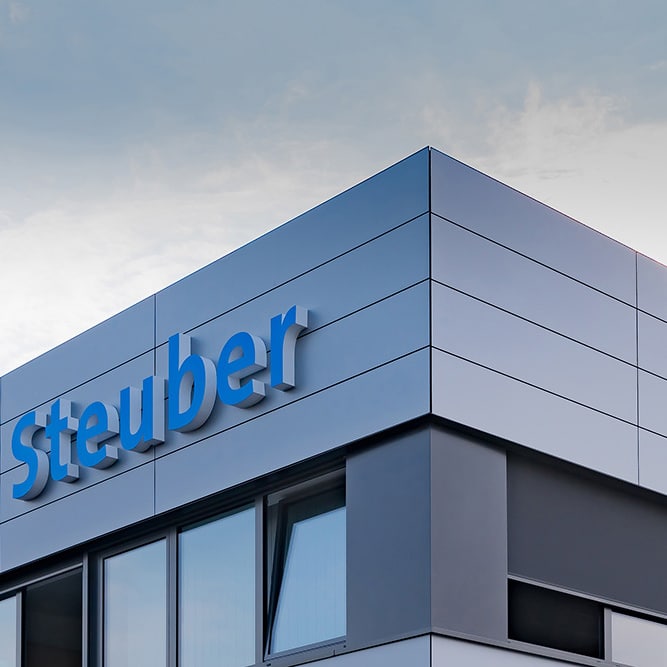 2019 Redevelopment
Our company building has been extensively renovated, both inside and out. The façade shines in new splendour.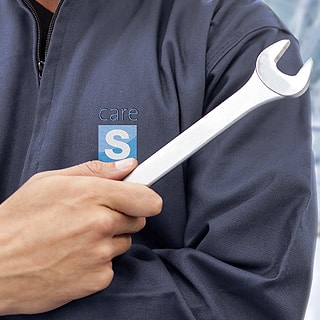 2015 Service
We are a service and support partner of KBA Bogenoffset in NRW and also provide comprehensive service and spare parts supply for more than 1800 manroland sheetfed offset printing plants in Germany and the Benelux countries.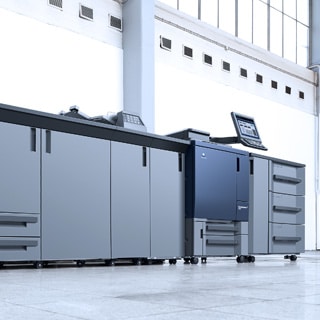 2013 Distribution Konica Minolta 
Distribution of digital printing presses is expanded through a partnership with Konica Minolta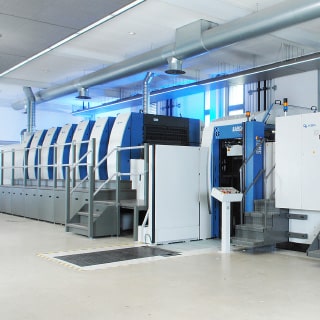 2012 Distribution KBA 
Takeover of the distribution of KBA sheetfed offset presses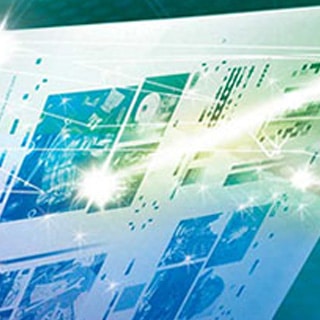 2011 
Delivery of over 1 million sqm of printing plates per year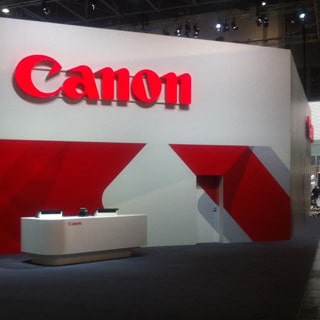 2011 Distribution Canon 
Canon sales partnership for "Professional Print Systems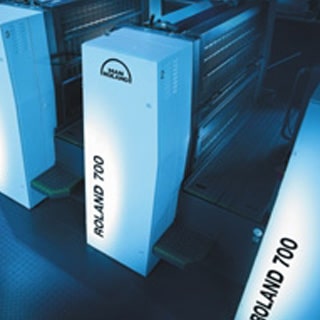 2000 
Delivery of 232 printing units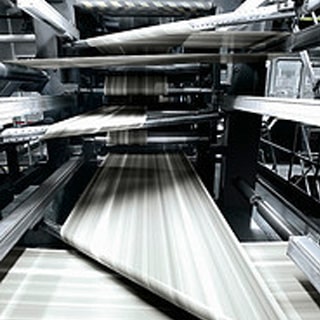 1990 Distribution MAN Roll
Takeover of sales for MAN web offset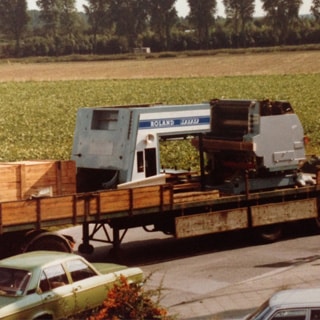 1982 
Delivery of the 500th sheetfed press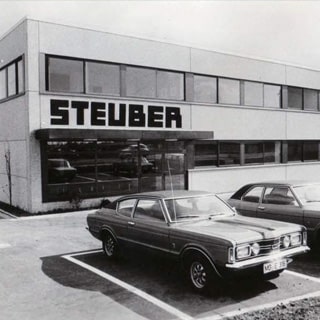 1972 New building
Construction of the current business building at Krefelder Straße 658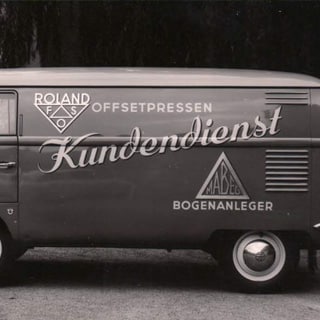 1968 Service 
...and even more service at Steuber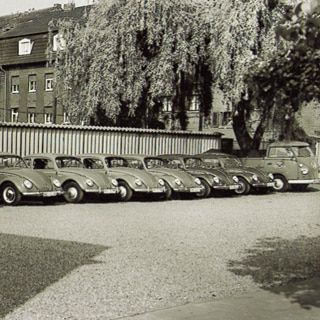 1964 Service 
Service was and is Steuber's core competence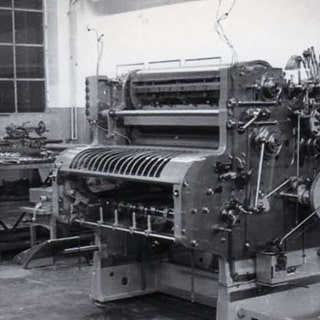 1954 Distribution Roland
Takeover of the Faber & Schleicher sheetfed press sales division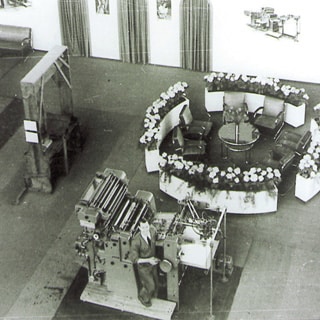 1952 Drupa No.1
Mr Friedrich Steuber joins his parents' company after several years of training at Faber & Schleicher, Offenbach.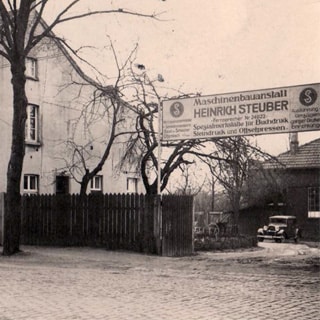 1922 Foundation
Heinrich Steuber founds a mechanical engineering company and repair workshop for printing presses in Mönchengladbach.