Zum Ausbildungsstart am 01. August 2023 bieten wir Plätze für eine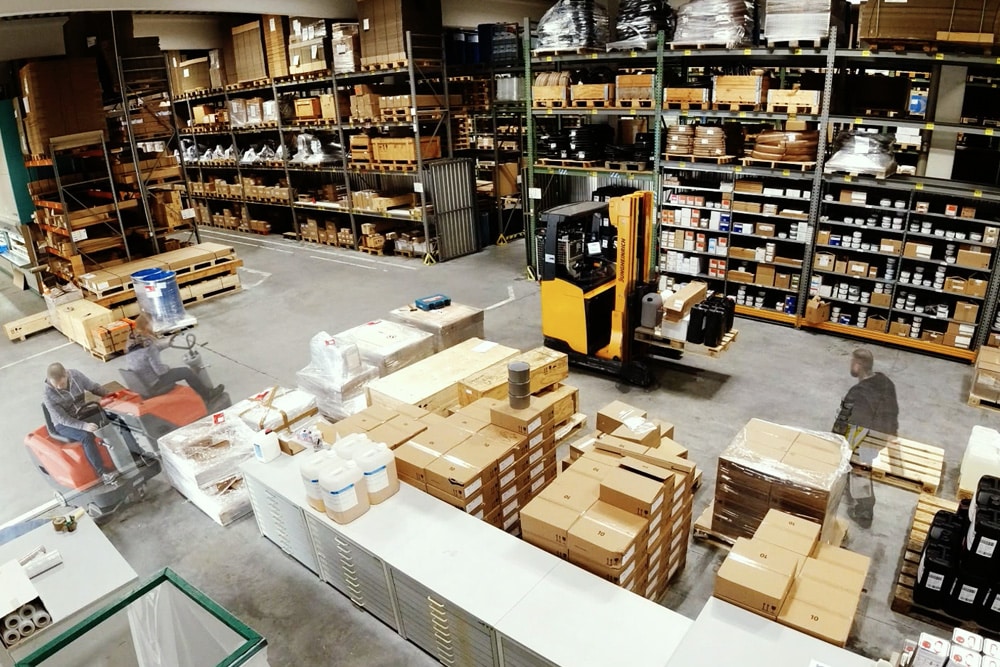 Ausbildung zur Fachkraft für Lagerlogistik (w/m/d)
abgeschlossene Schulbildung
räumliches Vorstellungsvermögen, Sinn für Ordnung und System
Motivation zur körperlichen Arbeit, zupackend
soziale Kompetenzen
gut ausgebildete Fähigkeiten in Grundrechenarten, Dreisatz und Prozentrechnung (Kopfrechnen)
erste Erfahrungen durch Praktika sind von Vorteil
Lern- und Einsatzwille
Dealing with the PC is no challenge for you
Her main areas of training:
Bei uns lernen Sie die Vielseitigkeit der Logistik kennen, vom Wareneingang, über die Lagerung bis hin zum
Versand und den kaufmännischen Aspekten
Erfassen von Wareneingängen unter Verwendung von betrieblichen Informations- und
Kommunikationsmitteln (IT-gestützte Warenwirtschaft).
Kommunikation mit verschiedenen Logistikdienstleistern
Unterstützung bei der Tourenplanung
Umgang mit Verpackungsmaschinen, Gabelstaplern und anderen Maschinen
Farbmischen in unserer eigenen Mischstation
Wir bieten Ihnen ein angenehmes Arbeitsumfeld, eine abwechslungsreiche und interessante Tätigkeit, die Mitarbeit in einem engagierten Team. Wir stellen Ihnen Arbeitskleidung zur Verfügung und die Kosten für einen FFZ-Führerschein werden übernommen.
During break times, you can also use the table tennis table, the dart machine or the foosball table.
Water, tea and coffee are available free of charge all day and you also get discounts with many companies through our corporate benefits.
We attach great importance to the training of our apprentices and would be pleased to be able to shape the future together with you. 
Die IHK Mittlerer Niederrhein zeichnete uns bereits als einen der "Besten Ausbildungsbetrieb" aus. Dieses Prädikat möchten wir uns auch in Zukunft verdienen.
We look forward to receiving your application.
Employee benefits at Steuber
If you have any questions, please contact our personnel officer
Or apply the traditional way.
Heinrich Steuber GmbH + Co. - Human Resources Department
Krefelder Strasse 658
41066 Mönchengladbach
Phone: 02161 / 65 97 16
Fax: 02161 / 65 97 19
E-mail: bewerbung@steuber.net