iEcho solves the punching problem
Date:
24.07.2023
Reading time:
5 min.
A multitude of creative print products, neatly arranged on the walls of the meeting room at Frank Druck + Medien immediately shows the visitor: here they have a sense for the special.
"Our agency clients look after the big brands in the region and we are their problem solvers," says Carsten Thomas, managing director and creative head of the 15-strong team at Frank, at the beginning of our conversation for a report in the Grafische Palette.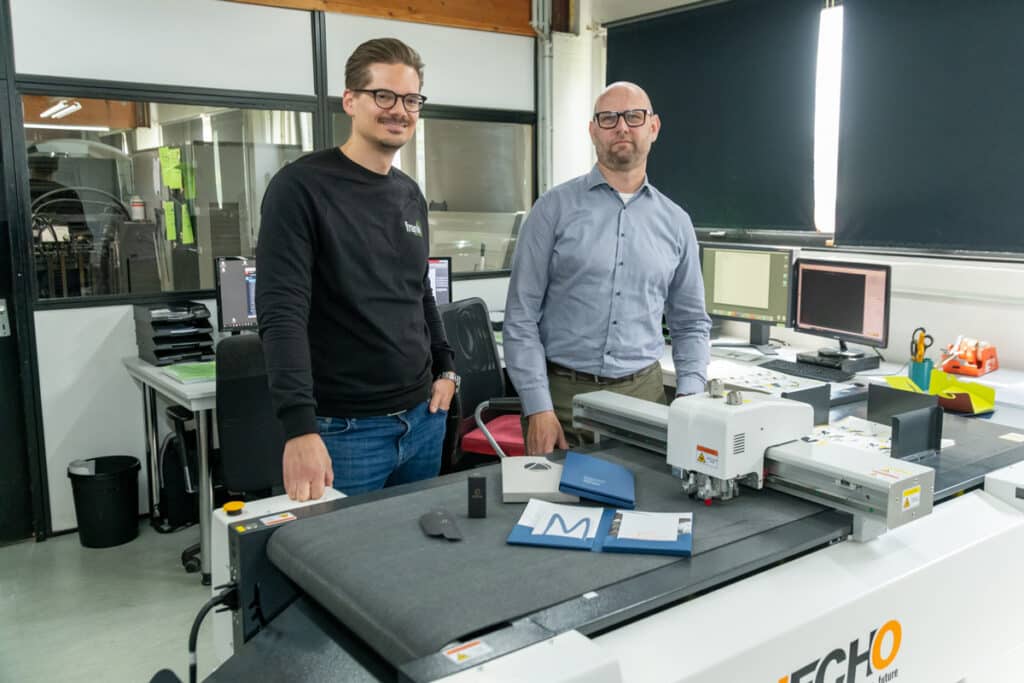 Frank Druck und Medien is regarded as the problem solver for exclusive packaging in short runs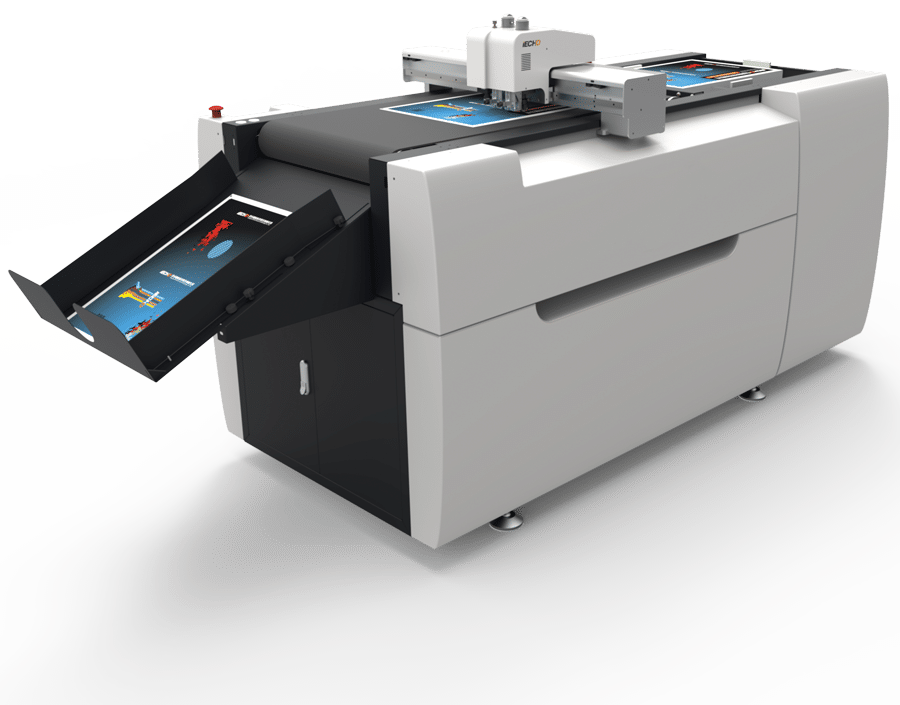 When it comes to promoting a new perfume from Cologne, for example, Frank Druck und Medien comes into play. A bottle label refined with varnish applications, a presentation box refined with soft-touch and gold foil in a small edition for the market launch, such things are among the favourite tasks of the family-run company in Aachen. Exclusive packaging in small print runs is the speciality of the Aachen-based print shop.
Carsten Thomas: "Of course, the big brands have long since recognised the impact and importance of social networks for themselves. Influencers now play an important role when it comes to launching new products."
"Can you give us an example to explain the procedure?"
Carsten Thomas: "Just recently, the agency of a large confectionery manufacturer known for its fine chocolates came to us. A new chocolate variety was to be introduced to the market. Here at the table, we discussed the client's wishes and it quickly became clear that we had to develop a multi-part, high-quality refined packaging design.
Our diverse technical possibilities allow us to produce everything in-house, even under great time pressure. This makes us extremely flexible.
"The result is quite impressive. How many copies was this produced in then?"
Carsten Thomas: "In this case 100 pieces. Manufactured, assembled and shipped by us. The recipients were influencers who presented the product in so-called unboxing videos on social networks.
The response was really very good. That's exactly how the agency had imagined it. It has spurred us on to use our own Instagram channel intensively. Take a look at it, you'll learn a lot about us!"
"I'm happy to do that, of course. For a few months now, they have been working with the iEcho digital die-cutting machine. How did this investment come about?"
Carsten Thomas: "We produce a lot of labels. Gladly also in unusual shapes. And die-cutting was then done on platens and cylinders. The personnel who can reliably operate these machines is becoming scarce. So a solution was urgently needed."
"That's how the contact with Steuber came about then?" 
Carsten Thomas: "We already had a business relationship with Steuber. We source our Pressroom products therefore. Our contact Dirk Wolf then brought up the iEcho to solve our problems.
On site in the Steuber showroom, testing on the machine with our products, we very quickly realised the possibilities for our house. Not only the perfect slit adhesive labels, but also the flexible production of folders, folding boxes, creative die-cuts and even the processing of corrugated board opened up completely new possibilities for us. From now on, it was possible to make corrections, e.g. to the filling height of folders, quickly and easily in the presence of the customer."
"The Frank Druck + Medien company will be 100 years old next year. How do they see their future?"
Carsten Thomas: "We like to do the things that others don't want to do. The customer can come and unload his wishes and problems to us. And the installation of the iEcho has made a lot possible for us. This has also been recognised by other companies that use our know-how and with whom we cooperate in a trusting manner.
We continue to do what we do well. Advising customers, solving problems and thinking creatively by tradition.
The iECHO PK system could also be beneficial for your production? Would you like a test on your desired material? Please contact us.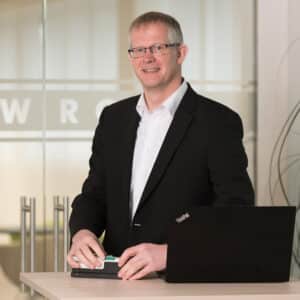 Learn more technical details about the iECHO PK system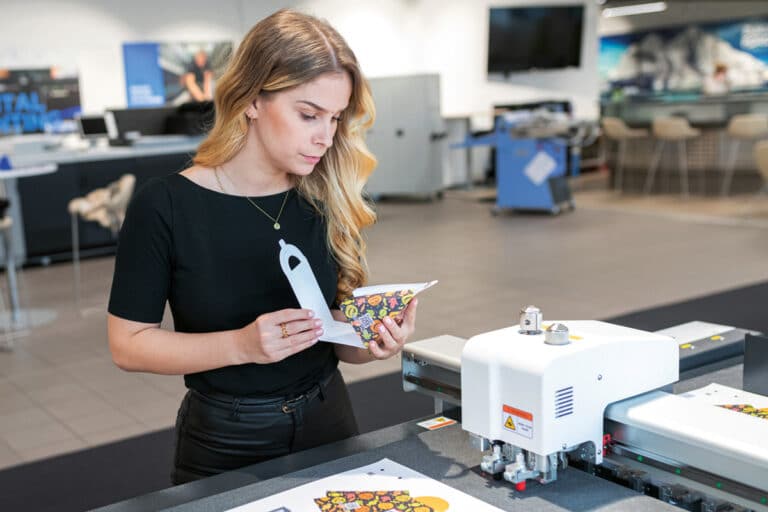 The iECHO PK system is the all-rounder for digital finishing - for the production of folders, folding boxes, stickers, creative die-cuts, packaging and much more.
Read more "