Ban on fluorescent tubes in print shops
Date:
24.01.2023
Reading time:
5 min.
According to the RoHS Directive, compact fluorescent and fluorescent lamps may no longer be sold from 24 February 2023 and 24 August 2023 respectively. This has consequences for your colour matching luminaires and your pressure control station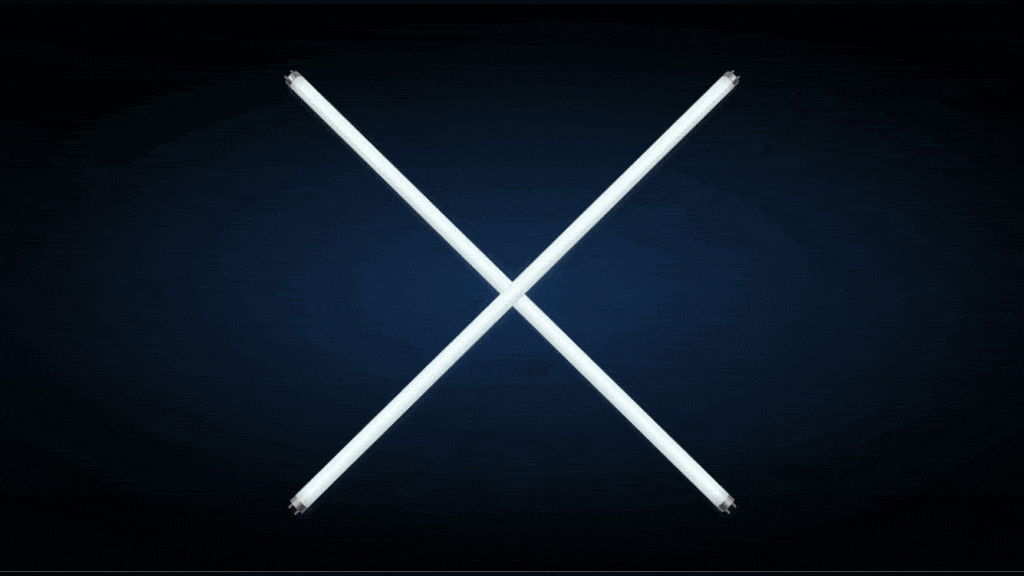 The lights will soon go out for fluorescent tubes.
Ban on fluorescent tubes - Keep an eye on these dates!
The new RoHS directives stipulate that no lamps containing mercury may be placed on the market after 24 August 2023.
Affected by these new regulations are all fluorescent lamps for D65 andD50, including ISO3668 and ISO 3664:2009 standard light fixtures, of press control consoles and all installations for colour matching. These must be replaced with suitable alternatives. 
Incorrectly, fluorescent lamps are often still referred to as sustainable illuminants that are supposed to be climate- and energy-efficient. However, this is not true. For this reason, they are now being successively banned and are to be replaced by much more efficient LED lamps.
What time periods should be considered?
Fluorescent tubes in the lengths 60/120/150 cm may no longer be sold after 01.09.2023.

Alternative conversions to LED technology for colour-matching luminaires are being planned.
Stock up now, before it is too late, on suitable neon and standard light tubes from the Steuber spare parts shop. prospareparts.net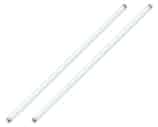 Fluorescent lamp 
5000K 58W Daylight 98
Fluorescent lamp 5000K 58W Daylight 98
No. 6016 for colour matching table
for manroland R700
Alternative to original spare part: 80.37H44-2552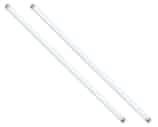 Fluorescent lamp
5000 K 36 W / Daylight 5000
Alternative to original spare part: 80.37H44-2553
What lies behind the RoHS Directive
The RoHS Directive (Restriction of Hazardous Substances) is an EU directive that establishes the prohibition of certain hazardous substances in electronic equipment. The directive aims to reduce the environmental impact of these substances and to protect the health of consumers. The RoHS Directive came into force on 1 July 2006 and applies to a wide range of electronic products, including computers, televisions, household appliances and lighting products. As part of the implementation, the ban on the sale of fluorescent tubes is now coming, including types used in most pressure control panels.
The RoHS Directive prohibits the use of six specific substances in electronic equipment:
Lead (Pb)
Mercury (Hg)
Cadmium (Cd)
Hexavalent chromium (Cr VI)
Polybrominated diphenyl ethers (PBDE)
Polybrominated biphenyls (PBB)
There are also some exceptions to this ban, such as medical devices or certain aerospace applications. Companies must ensure that the products they manufacture or sell comply with the requirements of the RoHS Directive in order to retain EU market access.
I would like to learn more about interesting Steuber topics and about the possible conversion of my pressure control station to LED. Subscribe to the Steuber Newsletter.
Fluorescent lamps and many other spare parts for manroland printing presses can be found in the Steuber prospareparts shop.