Problem: Cover detachment from PUR spine glue in brochure production
Date:
06.01.2021
Reading time:
5 min.
We give tips for perfect binding in combination with PUR hotmelt adhesives and dispersion coatings.
PUR hotmelt adhesives have a fundamental problem with dispersion protective coatings.
After application and cooling, these adhesives are in the so-called "wax phase". In this wax phase, the adhesion to dispersion coatings is only weak.
In the typical process of an industrial bookbindery, when the cover is released from the staple carts, vibrations from small drop steps on the conveyor belts or stack pressure in the three-knife trimmer can cause the cover to detach from the PUR spine glue.
The adhesive reacts as usual afterwards and the page durability is typical for PUR, but the result is a kind of "unwanted free spine".
If the freshly bound copies are handled with sufficient care, this detachment does not necessarily have to occur. Once the PUR has reacted with existing contact, the cover can no longer be detached without tearing the material.
So binding production with varnish-through envelopes can work, but always carries the risk of peeling. 
Recommendation: Recesses in dispersion-coated envelopes on the gluing surfaces should generally always be uniformly recessed, even with non-reactive hotmelt adhesives.
This applies to PUR hotmelt adhesives in general.
Interestingly, the "non-reactive hotmelt adhesives" do not show these detachments. For a production "with non-reactive hotmelt adhesives", the spine of the dispersion-coated covers does not have to be cut out.
Contact us, our pressroom service team will answer all your questions about PUR adhesives.
This article might also interest you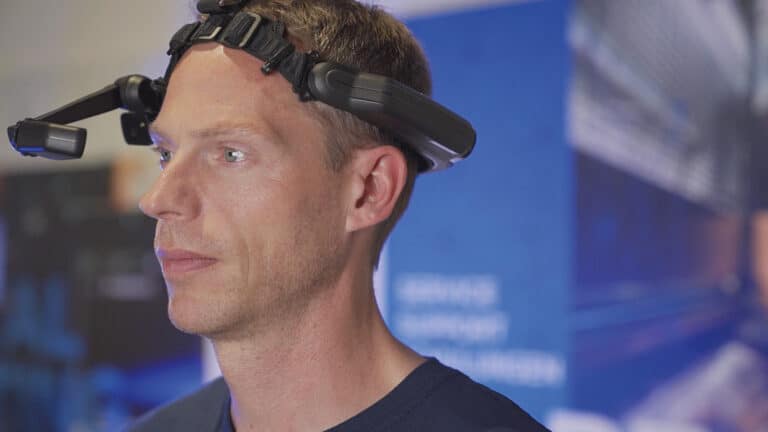 New ways of remote diagnosis at Steuber - remote diagnosis via data glasses. With care live view, we bring the virtual technician to you.
Read more "